Ultimate Rare Vertical
After searching over 2 years for all the 13 vintages, I finally found them all it was time for an epic tasting in the mountains of Switzerland. With joined forces of the IG Rare Team, we arranged a luxurious weekend in an outstanding Chalet in Nendaz (VS).
A weekend, you'll never foget...
... imagine arriving in Switzerland, being in the mountains with a breathaking view over one of the most beautiful valleys and enjoying a glass of champagne. Well, that's how the weekend started.



It was 2019, when Jim, Yuri, Aaron & I tasted the Rare 1979. We instantly knew that we had to organize a tasting with this champagne house.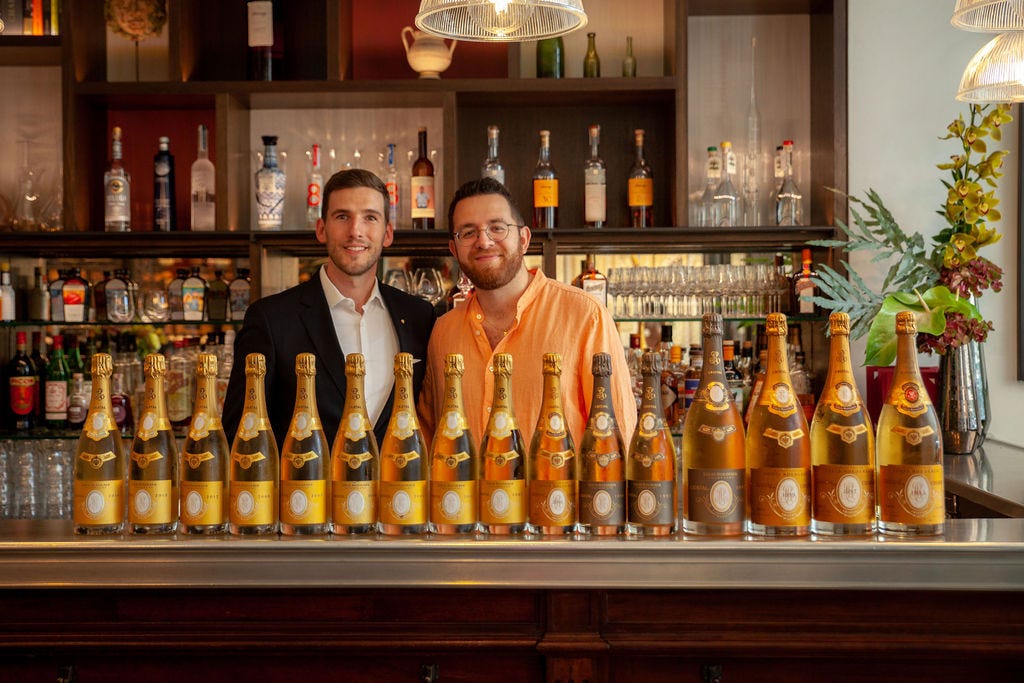 The Cristal Vertical
In collaboration with Limited Cellars and the official importer MMD Suisse, we launched this once again unique tasting to see how Cristal evolves during the years. Guess what, the 1985 Magnum was the winner of the night!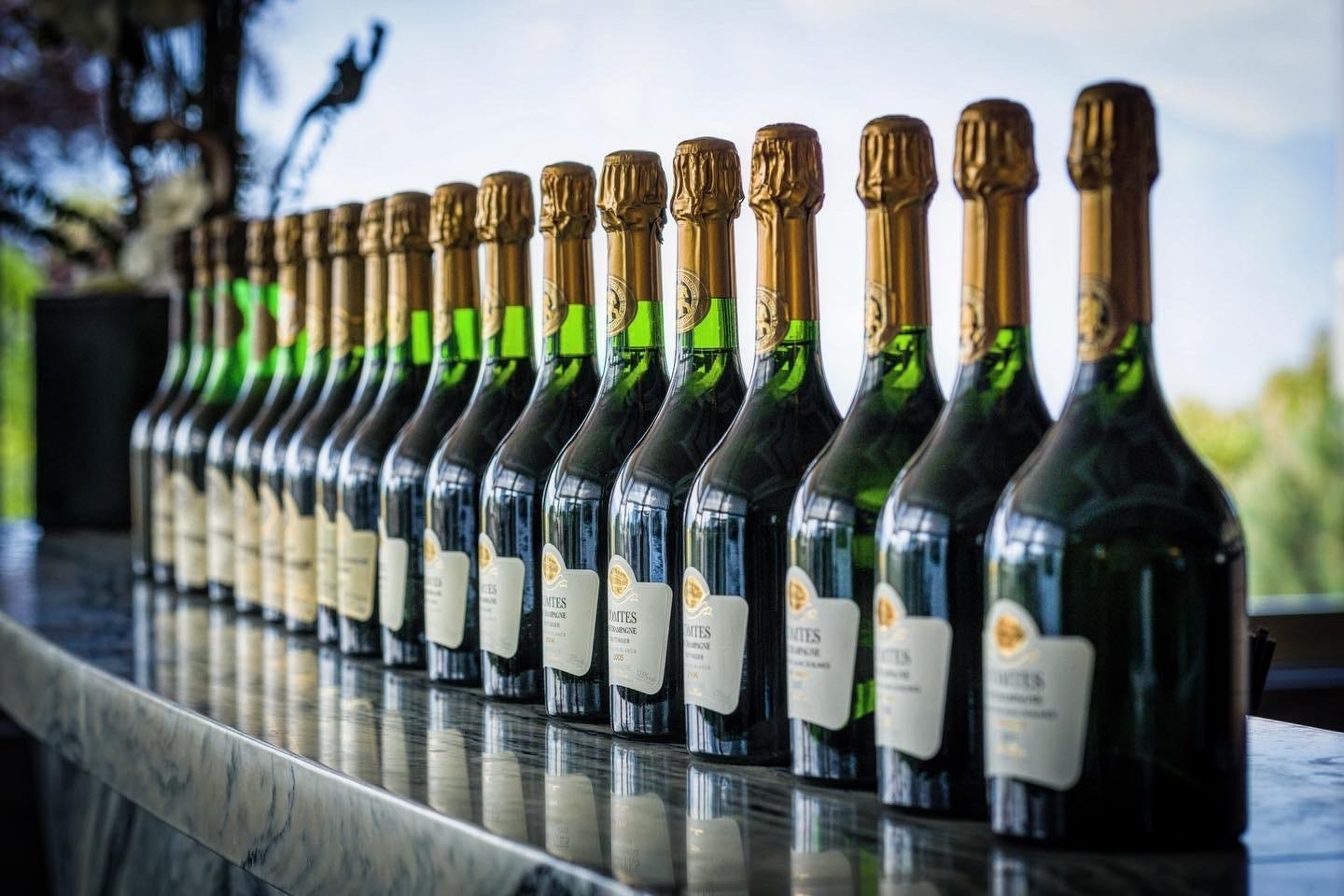 Unique Comtes tasting...
The prestige Cuvée by the House Taittinger got my passion about champagne started. I would never have guessed that one day I will taste 18 Comtes side by side. On May 7 2022 this actually happened, thanks the wonderful team at the Montreux Palace and Julien Vogel, the official importer of Taittinger in Switzerland.
18 Vintages
Starting from 2011 and going back to the very first Comtes ever made, a vintage 1952. This absolutely stunning vertical brought up endless discussions about how you can get so much more exitement by an aged champagne.

The full line up :
2011 / 2008 / 2007 / 2006 / 2005 / 2004 / 2002 / 2000 / 1999 / 1998 / 1996 / 1994 / 1986 / 1981 / 1973 / 1970 / 1964 / 1952
Art Collection by Taittinger
The Art Collection Dinner was an international event with guests from several countries such as Germany, UK, France, Denmark and Switzerland. A vertical from 2008 back to 1978 paired with elaborated dishes made from Chef Philippe Bourrel & Sébastien Quazzola (Pastry Chef of the year 2019 by Gault Millau).
New dates are COMING SOON... let's first get over this Corona crises and then let's get the party started! Cheers and stay safe